Case Analysis Paper
EXPLAIN HOW AND WHY YOUR CASE CONTRIBUTED TO THE HISTORICAL FORMATION OF CAPITALISM [AND/OR] WHAT IT REVEALS ABOUT PERSISTENT TENSIONS WITHIN CAPITALISM.
---
Due: December 12 - submit through OWL

Length: 1,200-1,500 words
Format and Style: All papers must be typed, double-spaced. Please utilize footnotes using the Chicago/Turabian style.
You can access guidelines for Chicago/Turabian footnotes here.

A free version of Strunk & White, The Elements of Style provides sound writing advice.
---
It is impractical to offer email consultations on your essays. If you need assistance, please visit me in DL 127 during my office hours or talk to me during or after class.
---
Steps for your Paper:

Prior to our individual meetings on Monday-Tuesday November 19/20, complete the first three steps:
1. CHOOSE A CASE from the list below.
2. DOWNLOAD & READ a copy of the court report or opinion - the primary document.
3. RESEARCH & READ: Construct a 3-source annotated bibliography of historical and legal analysis (secondary sources) that deal with your case/statute and its area of law. Annotations should be between three and four lines that summarize the source's usefulness.

4. MEET IN NOVEMBER: On Nov. 19 or 20, each student will meet with me individually to review their progress on the paper. This meeting will stand in lieu of class on Wednesday November 21.

5. PRODUCE: Write your paper utilizing the primary document and the 3 secondary sources from your bibliography. Due Dec. 12, 2018.

Use the following headings and word counts in your paper:
1. THESIS: Begin with a one paragraph statement of your overall interpretation of the significance of the case. (100 words)
2. LEGALLY RELEVANT FACTS: Summarize the facts of the case in one paragraph. (100 words)
3. LEGAL QUESTION & ARGUMENTS: Phrase the issue before the court (what the court took it to be) in the form of a question, and explain the contending arguments in no more than 250 words.
4. RULING OR ANSWER: Summarize the ruling (or answer to the question) and its immediate implications in no more than 150 words.
5. SIGNIFICANCE (Mainbody Argument): Use between 600-900 words to explain the historical significance of the ruling for the shape of capitalism (ownership, transferability, measurability, and markets) and/or the persistent issues (e.g. commodification, competition, equity, and consolidation) it highlights. What does this case reveal or help us understand about capitalism?

6. CONCLUSION: One paragraph that reiterates the thesis in light of the main-body of your argument.
Choose one of these Landmark Cases

CONTRACTS: Slade v. Morley (1602) or Carlill v. Carbolic Smoke Ball Co. (1892)
PATENTS & MONOPOLIES: The Case of Monopolies (Darcy v. Allein, 1599) or Liardet v. Johnson (1778) or Lowell v. Lewis (1817)
CORPORATIONS: Salmon v. The Hamborough (1671) or Trustees of Dartmouth College v Woodward (1819) or Santa Clara County v. So. Pacific Railroad Company (1889)
THE RELATIONS OF LABOUR: Commonwealth v. Hunt (MA, 1842) or Lochner v. New York (1902) or Loewe v. Lawlor (1908)
Essay Comment Abbreviations:
*These are the ways I have traditionally marked papers (with pen in hand), and will attempt to approximate this system when reading your electronic submissions. I am currently learning how to operate in this environment, and hope to be able to returned edited, marked, e-copies to you.

Composition:

SP = spelling error
WC = a questionable word choice; meaning obscure
WW = wrong word
GR = major grammatical problems with the sentences
RD = Redundancy needs to be removed
AWK = awkward sentence structure or phrase
Organization:
LFW = Logic Flow Weak - links between sentences are unclear or weak - point obscured
TR = transitional sentences needed to link paragraphs or sentences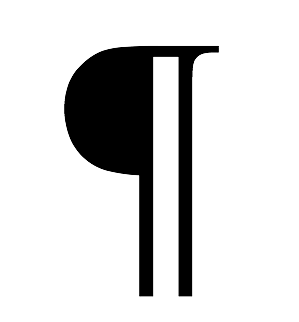 = new paragraph, or better paragraph organization, needed
No Block = shorten quotation or remove block quotation
Space = what are these extra spaces or margins doing here?
Arrows indicate the position or area of the text where the comment applies
Persuasiveness:

Q or QU = the question you are supposed to be answering; usually refers to a departure from it
EV = evidence needed to support point
CITE = citation needed for evidence

NO = you have made a significant factual error

? or Huh = what do you mean?; don't get what you're saying

EXG = you have exaggerated the facts or you need to qualify this point
|| = good point

= excellent point

Evaluation Chart
| | | | | | |
| --- | --- | --- | --- | --- | --- |
| | Thesis | Handling the Question | Evidence | Meaning & Analysis | Errors of fact or grammar |
| A | insightful and penetrating | nuanced and delicate | fulsome & convincing throughout | brilliant, creative, or ingenious | free of errors; gracefully written |
| B | clear and concise, well developed | complete command of the issue or assignment | relevant throughout | excellent logical flow, completely persuasive | crisply written |
| C | clear and complete | basic understanding of the issue or assignment | all major points supported | only minor weaknesses in logical flow or interpretation | clearly written with no major blunders |
| D & F | not entirely comprehensible, or failing to deal with issue | lacks basic understanding of the issue or assignment | lacks evidence for major parts of the thesis | major misinterpretations, shallow or illogical claims | blunders or incoherence |