Papers (2210)
3 Essays
Please Submit your Papers using the OWL Site.
It is impractical to offer email consultations on your essays. If you need assistance, please attend the follow-up sessions Thursday nights, or Zoom me during my office hours or speak to me after class.
Format and Style: All papers must be typed, double-spaced. Please utilize footnotes using the Chicago/Turabian or MLA style.
Click Here for a view of how your paper should look (page formatting).
Click Here for a guide to Chicago/Turabian footnotes.

I strongly encourage students to consult an essay writing guide; a free version of the classic Strunk & White, The Elements of Style is available online.
You should also review (below) the abbreviations I use to mark your papers. They highlight common errors.
PAPER 1: DUE - OCT. 4, 2020 -- 30 %
Write a 3-page (900-word) critical review of Myra Bluebond-Langner's The Private Worlds of Dying Children.
For further instructions about critical reviews click here.

PAPER 2: DUE - NOV. 4, 2020 -- 35 %
Write a 3-page (900-word) answering the following question:
How do the discourses of modern childhood frame differences of opinion about the types of rights children should possess?

PAPER 3: DUE - DEC. 8, 2020 -- 35 %
Write a 3-page (900-word) position paper on child labour and
children's rights globally.
Should the labour of children be regulated as one part of the labour justice problem, allowing for local variations through a dialogue between children, youths, and adults?
-OR-
Should it be abolished globally through international standardization, as a practice antithetical to childhood?
Fully explain your answer by drawing on the readings and the concepts provided in lectures.

Essay Comment Abbreviations:
*These are the ways I have traditionally marked papers (with pen in hand), and will attempt to approximate this system when reading your electronic submissions. I am currently learning how to operate in this environment, and hope to be able to returned edited, marked, e-copies to you.

Composition:

SP = spelling error
WC = a questionable word choice; meaning obscure
WW = wrong word
GR = major grammatical problems with the sentences
RD = Redundancy needs to be removed
AWK = awkward sentence structure or phrase
Organization:
LFW = Logic Flow Weak - links between sentences are unclear or weak - point obscured
TR = transitional sentences needed to link paragraphs or sentences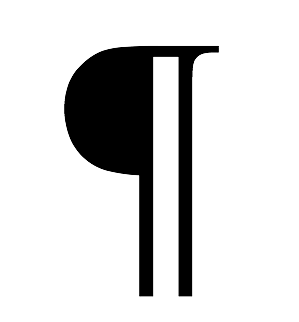 = new paragraph, or better paragraph organization, needed
No Block = shorten quotation or remove block quotation
Space = what are these extra spaces or margins doing here?
Arrows indicate the position or area of the text where the comment applies
Persuasiveness:

Q or QU = the question you are supposed to be answering; usually refers to a departure from it
EV = evidence needed to support point
CITE = citation needed for evidence

NO = you have made a significant factual error

? or Huh = what do you mean?; don't get what you're saying

EXG = you have exaggerated the facts or you need to qualify this point
|| = good point

= excellent point
Evaluation Chart
| | | | | | |
| --- | --- | --- | --- | --- | --- |
| | Thesis | Handling the Question | Evidence | Meaning & Analysis | Errors of fact or grammar |
| A | insightful and penetrating | nuanced and delicate | fulsome & convincing throughout | brilliant, creative, or ingenious | free of errors; gracefully written |
| B | clear and concise, well developed | complete command of the issue or assignment | relevant throughout | excellent logical flow, completely persuasive | crisply written |
| C | clear and complete | basic understanding of the issue or assignment | all major points supported | only minor weaknesses in logical flow or interpretation | clearly written with no major blunders |
| D & F | not entirely comprehensible, or failing to deal with issue | lacks basic understanding of the issue or assignment | lacks evidence for major parts of the thesis | major misinterpretations, shallow or illogical claims | blunders or incoherence |